How to ensure safety for children in the Internet environment during isolation at home by COVID-19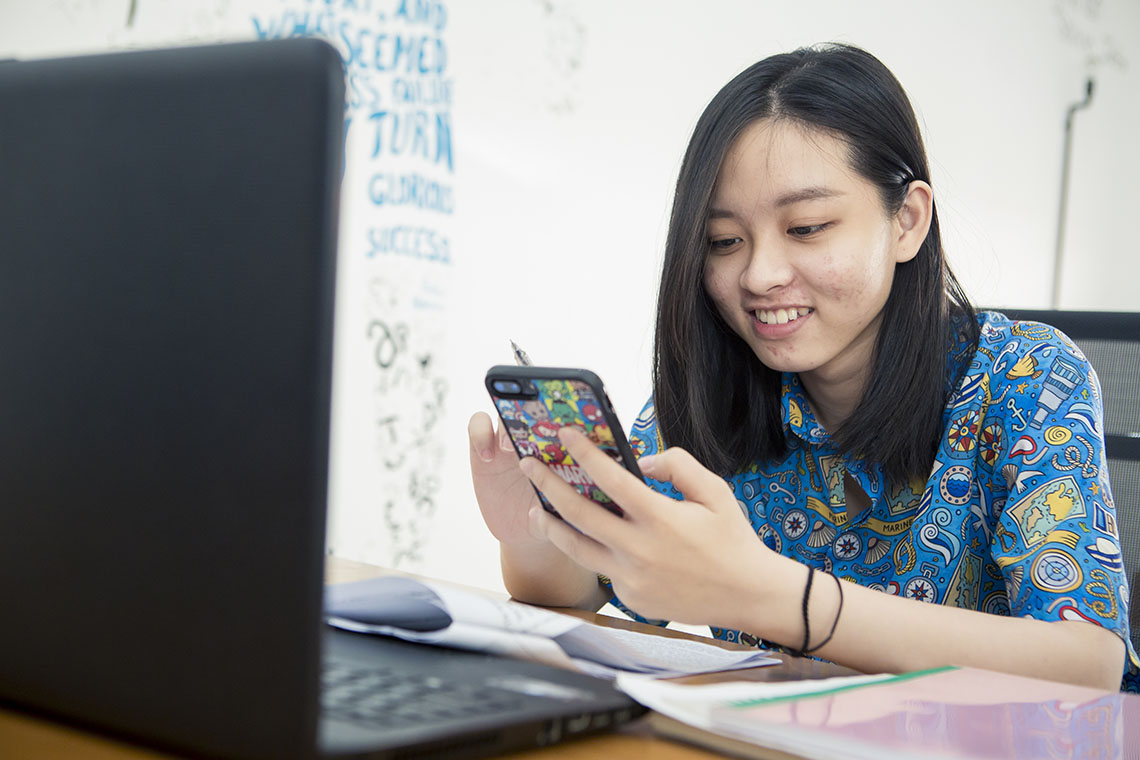 If your family is on home isolation during an outbreak of the corona virus (COVID-19), your child will likely spend more time online. School, chatting with friends and grandparents, or even music lessons – a lot of things have turned online. Staying connected reduces the impact of this new (temporary) normal life on children and teenagers, and encourages them to continue with everyday activities. But at the same time, this activity also brings a series of new challenges for parents. How can you take full advantage of the benefits the Internet offers and at the same time minimize the potential harms? Balancing these two factors is not an easy task, not to mention dealing with a medical crisis like COVID-19.
5 WAYS TO ENSURE CHILDREN SAFETY IN NETWORK ENVIRONMENT
1. Ensure your child's safety through open communication
Talk frankly with children about the people they interact with and the way they communicate. Make sure your child understands the value of a kind and supportive interaction that means never accepting interactions that are discriminatory or inappropriate. If your child is going through these things, encourage him or her to share it with you or with a trusted adult right away. Pay attention if your child seems upset or keeps online activities a secret or if he or she is being bullied online.
Establish rules with your child about how, when, and where electronic devices can be used.
2. Use technology to protect children
Check that your child's device is using the latest antivirus software and programs and make sure the privacy settings are turned on. Cover the webcam when not in use. For young children, tools like parental controls, including safe searching, can help them have a positive experience online.
Be wary of free educational resources. Under no circumstances do children need to provide a full picture or full name to use these resources. Remember to check your privacy settings to limit data collection. Help children learn how to keep personal information private, especially for strangers.
3. Spend time online with your kids
Provide opportunities for your child to experience safe and positive interactions with you, friends and family. Connecting with others is now more important than ever and can be a great opportunity for you to model kindness and compassion through your "online interactions".
Helping your child identify and prevent misinformation and age-inappropriate content can potentially make your child more worried about the COVID-19 virus. You and your child can find many resources available that provide information on viruses from reputable organizations such as UNICEF and the World Health Organization. Spend time with your child identifying age-appropriate apps, games and other forms of online entertainment online.
4. Encourage healthy online habits
Promote and track healthy behavior online and over video calls. Encourage your child to behave kindly and respectfully with classmates, be mindful of what they are wearing, and avoid engaging in video calls while in the bedroom.
Familiarize yourself with the school's policies and helplines for reporting cyberbullying or inappropriate online content.
As children spend more time online, they may be exposed to advertisements about unhealthy foods, gender stereotypes or materials that are not appropriate for their age. Help your child identify online advertisements and use this opportunity to join them in learning about wrongdoing in the negative content you see.
5. Let your child act happily and express themselves
Spending time at home is a great opportunity for children to use the Internet to speak up and share their views and to support those struggling in this crisis.
Encourage your child to take advantage of digital tools that help them develop, such as exercise instructional videos on the internet or video games that require movement.
Remember the balance between online entertainment and offline activities, including spending time outdoors if possible.
_______
Green Heart | Say no to VIOLENCE. Protect children. Safe for Women
#DefineBlue # SayNoWithVIRON #ProtectBaby #Safe For Women
Join our campaign
BY GIVING OUT A BLUE HEART
To end violence, protect children and women
ESSENTIAL SERVICES FOR CHILDREN AND WOMEN AS VICTIMS OF VIOLENCE