Traffic accidents and injuries – the leading cause of death among children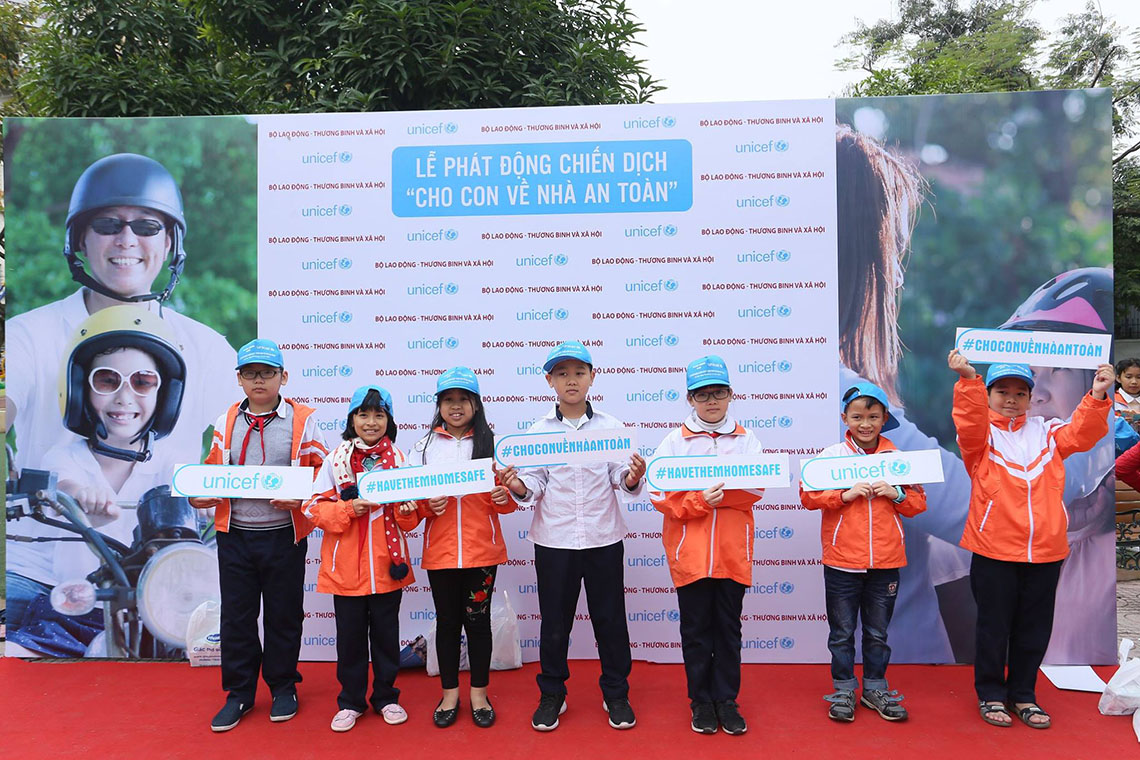 Road traffic fatalities and injuries are on the rise worldwide. Today, more people die from road traffic than from HIV / AIDS, tuberculosis or diarrhea.
The dangers from road traffic accidents:
Every year, about 1.25 million people die from road traffic accidents worldwide. In addition, 20 to 50 million people suffer disabilities, leading to disabilities and economic hardship because road traffic injuries cause significant financial losses to victims. , family and country. Every day, around the world, nearly 2,000 people die in road accidents, 500 of them children. Every four minutes a child dies on the road. Hundreds of children were injured, many seriously injured. 50% of all deaths fall into vulnerable groups such as pedestrians, cyclists and motorcyclists.
In Vietnam, according to the National Traffic Safety Committee, in 2016, road traffic accidents caused nearly 9,000 deaths and tens of thousands of injuries. Road traffic accidents are the second leading cause of death and serious injury among children and adolescents aged 0-19, second only to drowning accidents. Road traffic accidents also cause 50% of all deaths among teenagers aged 15-19.
Our responsibility
In fact, child road traffic injuries can be prevented through public awareness and compliance with road traffic laws and safety rules. Currently, wearing helmets for children and slowing down when entering areas with a high concentration of young children such as schools, residential areas, it is recommended to practice road safety behaviors, especially in low-income and middle-income countries, where 91% of all road accidents and deaths occur worldwide. Wearing a helmet can reduce the risk of death by 40% and the risk of serious injury by 70%, and a 5% reduction on average speed can reduce the number of fatal crashes by up to 30%.
To improve traffic culture and send children home safely, UNICEF calls for strict compliance and practice of wearing helmets for both adults and children while riding a bicycle or on a motorbike; and urging all drivers to slow down when traveling on the road and especially in areas with a high concentration of children near schools.
Authorities are mobilized to set up regulations to maintain a maximum speed of 30 km / h in residential areas and schools, where children, pedestrians, cyclists and bicycles Most vulnerable motorists. Other practical actions include the construction and modification of roads with speed limit features such as traffic lights, roundabouts and speed bumpers.
To learn more about the "Let your children go home safely" campaign and other information, please visit UNICEF's Facebook at https://www.facebook.com/unicefvietnam.
_____________________
Blue Heart | Say no to VIOLENCE. Protect children. Safe for Women
#DefineBlue # SayNoWithVIRON #ProtectBaby #Safe For Women
Join our campaign
BY GIVING OUT A BLUE HEART
To end violence, protect children and women
ESSENTIAL SERVICES FOR CHILDREN AND WOMEN AS VICTIMS OF VIOLENCE