We are in the covid-19 quarantine area and would like to share with you our experiences to take care of ourselves.
Things to know about taking care of yourself in the facility Isolation
22/09/2020
Hello everyone, we are the quartet of green hearts!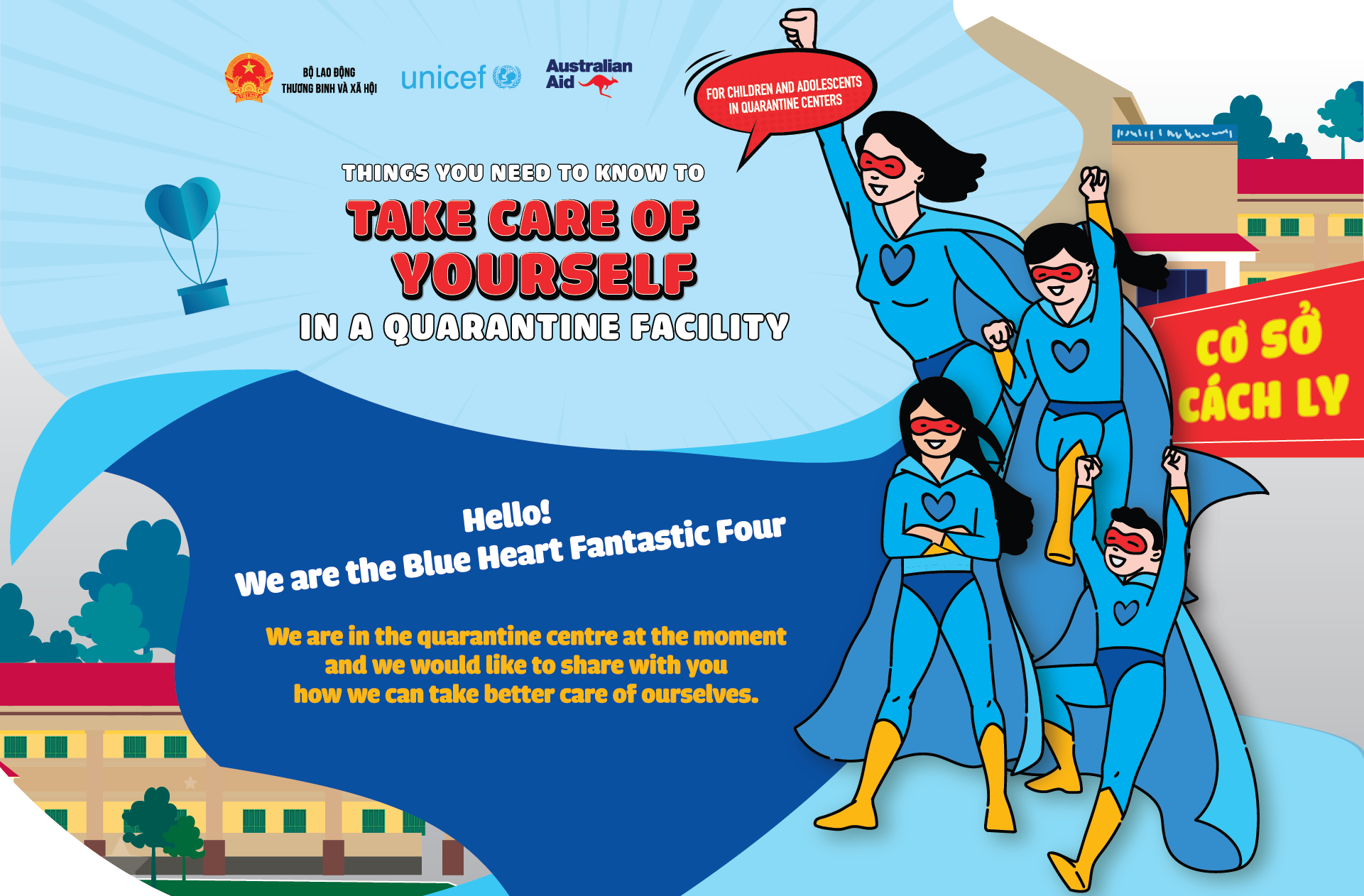 DURING THE TIME I WAS IN THE FACILITY, I FELT IT OFTEN
Worry about interrupting their studies, their health status;
Fear and concern for those we have come into contact with are infected.
Feeling guilty;
Sadness, disappointment, sadness, anger, agitation, body aches;
Angry or anxious about losing freedom or wanting to blame someone;
Get restless and scared to imagine what might happen to you
Loneliness and isolation due to little interaction with others;
Easy to cry
WE SHOULD BE CONCERNED
These are normal reactions and can happen to anyone staying in an isolated area for a long time and pausing from normal activities and not seeing friends. But that's okay, we can completely get over it.
When we feel sad and lonely. Remember, we are not alone.
This is only temporary and we can take care of ourselves to get through this difficult time soon!
HERE ARE SOME TÍP TO HELP YOU TAKE BETTER CARE OF YOURSELF
The most important thing for us now is to follow the orders and instructions of the isolationist doctors, medical staff, administrators and regulations;
Always smile;
Focus and think clearly about something;
Do fun exercises regularly;
Find something interesting, funny;
Stay in touch with friends through frequently used messaging apps or social networking sites;
Disclose and share with people you trust;
Cares for and encourages other friends who are feeling lonely;
Take online classes and complete assignments;
Expressing their thoughts and feelings in many forms (journal writing, drawing pictures, composing music, making short films …);
Keep the body clean and healthy;
Practice stretching exercises before going to bed;
Go to bed earlier than usual.
WE SHOULD REMEMBER: 
Do not disclose private life information

on social networks.

IF I STILL FEELING TOUCH AND / OR

FEELING OVER LOADED, ASKED FOR HELP
Call a parent, grandparent or an adult that I trust;
IF YOU FEEL ABROADING TOGETHER OR MEET GENDER VIOLENCE, ASK FOR SUPPORT:
Call Child Protection National Call Center 111 (operating continuously 24/7)
Call the Center for Women and Development Hotline:
0946,833,380 / 0946,833,382 / 0946,833,384
All my personal and private information will be kept confidential by the above services.
---
Explore more
Join our campaign
BY GIVING OUT A BLUE HEART
To end violence, protect children and women
ESSENTIAL SERVICES FOR CHILDREN AND WOMEN AS VICTIMS OF VIOLENCE