What you need to know for psychosocial support for young children living in social assistance facilities during COVID-19 epidemic
21/09/2020
For employees in social assistance facilities.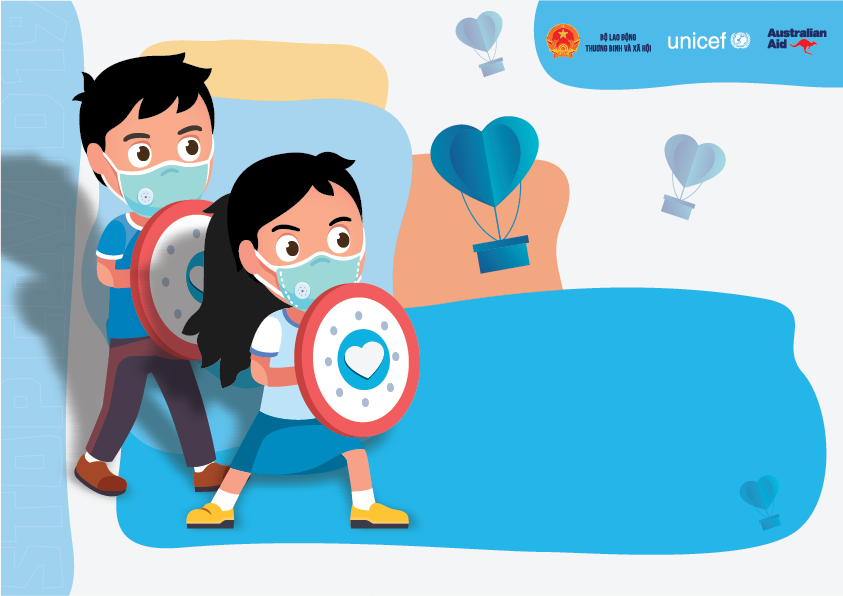 During an outbreak of Covid-19, exposure to information about epidemics, or disruption of daily routine and communication restriction could affect the psychological health of young children. are living in social assistance facilities.
IN THIS TIME CHILDREN CAN GO THROUGH FEELINGS AND THE FOLLOWING RESPONSE:
Difficulty sleeping, loss of appetite.
Have nightmares, flushing.
Close up or get hung up.
Abdominal pain or headache.
Anxiety syndrome appears to be away from caregivers.
Fear of being alone or emerging fears.
Behave "childish" than the age of the child.
Reduce your interest in fun activities.
Sadness, more crying.
The child's reactions during this stage are understandable. Children need to maintain a normal rhythm as possible, play and be happy so that they can promote feelings of trust and safety.
YOU NEED TO REMEMBER:
Give your child positive information to help them feel safe.
Instruct children on how to prevent infection in the facility.
Remind the children that facility staff are taking all necessary steps to keep them healthy and safe and are available to help whenever they need it.
Promotes healthy habits in children.
Maintain the child's regular activities at the facility.
Assess special needs and identify instances of children showing signs of serious stress due to trauma or loss.
WHAT YOU NEED TO DO:
Patient and understanding. Let them know that you are ready to talk to them at any time.
If your child doesn't want to talk, try to find other ways for them to express, for example through drawing or playing.
When they share, pay attention and listen to what they say. Let your child talk about their concerns and fears.
Use simple ways to comfort and reassure children, helping them release stressful emotions.
Don't get angry when your child acts aggressively, or out of the way. Be patient to find out what causes these problems.
Keep routine and routine as much as possible
Create conditions for children to connect regularly with family and relatives (if any)
Regularly praise your child for his or her strengths.
Pay attention to taking measures to meet the unique needs of special groups of children, such as children with disabilities.
Be an example for your child: you need to take good care of yourself and control your emotions well to create a positive, reassuring environment around your child at the social assistance facility.
IF A CHILD IS A SERIOUS PROBLEM OF FEELING AND STAFF, FIND HELP BY:
Call the National Child Protection Call Center 111 (available 24/7) or
 Call the Center for Women and Development Hotline
0946.833.380/ 0946.833.382/ 0946.833.384
---
Explore more
Join our campaign
BY GIVING OUT A BLUE HEART
To end violence, protect children and women
ESSENTIAL SERVICES FOR CHILDREN AND WOMEN AS VICTIMS OF VIOLENCE